Thank You to All of our Partners in Fitness
CO-SPONSORS
BOSU® products are known industry-wide for training balance, building strength, fine tuning skills for sport, enhancing flexibility, and delivering killer cardio workouts.  Proudly made in the USA.  For show special offers and to pre-order demo equipment, e-mail info@hedstromfitness.com, call (800) 810-6528, or visit the BOSU(R) booth!
Fit Bodies, Inc. is the largest teaching vacation organization in the world.a variety of classes.
The Kamagon Ball's® patented, HYDRO-INERTIA® technology adds up to 45 pounds of fluid resistance, and enables participants to burn more calories than traditional, static weight training.  Proudly made in the USA.  For show special offers and to pre-order demo equipment, e-mail info@hedstromfitness.com, call (800) 810-6528, or visit the Kamagon(R) booth!
Surge – Surge™, a water-filled, cylindrical tool that holds up to 65 pounds of water and features two (2) sets of handles, imposes top-down instability with quickly-changing, fluid dynamics. Proudly made in the USA. For show special offers and to pre-order demo equipment, e-mail info@hedstromfitness.com, call (800) 810-6528, or visit the Surge(TM) booth!
Since 1987, Power Music® has been the world's #1 source of music for fitness professionals and has steadily grown in other related markets (Personal Workout, Mind-Body, and Dance)
Yes! Fitness Music® are experts when it comes to producing 60-minute pre-mixed CDs and downloads AND pioneers in offering custom-mixed CDs and downloads specifically engineered for Group X instructors.
EDUCATION SPONSORS
Today, ACE® is the largest nonprofit fitness certification, education and training organization in the world with nearly 50,000 certified professionals who hold more than 55,000 ACE certifications.
ActivMotion Bar Disruptive Training – The essence of Disruptive Training is to engage the mind and body to establish efficient movement patterns and elicit positive long-term change in the body's ability to move. In the Disruptive Training workshop, fitness professionals will learn how to significantly improve their client's levels of neuromuscular coordination and fitness by challenging them with a completely new training stimulus – the ActivMotion Bar. Through the client's experience with the multisensory Disruptive Training stimulus, they will progressively: Disrupt their habitual movement patterns as the unstable load pulls them out of position, thus encouraging activation and strengthening of under-active muscles; Discover how to integrate movement through the entire kinetic chain as they feel and hear the shifting weight and continuously connect their mind and muscles to correct the instability; and Define movement learned in the prior two phases by being challenged with large, multi-planar, athletic exercises that require all kinesthetic systems to engage and complement one another. Instructors will learn how to progressively disrupt, discover and define in core, balance and strength based movements to stimulate their client's neuromuscular system to change and adapt with a higher level of fitness and better coordination.
AFAA is the world's largest fitness & TeleFitness® educator. Since 1983, AFAA has issued over 350,000 certifications in 73 countries, including Personal Trainer, Group Exercise, KickBoxing and Step. AFAA also provides continuing education onsite & online with specialty workshops such as Practical Pilates™, Practical Yoga, Indoor Cycling and more. AFAA is pleased to offer Live Online AFAA Approved Provider Workshops like Jillian Michaels BODYSHRED, Arthritis Foundation Walk With Ease and Power Music's Group Rx RIP. Each year, fitness facilities host over 3,000 educational workshops nationwide. AFAA continues to pioneer new pathways of learning. Accredited by Vital Research, AFAA is additionally accredited by the Distance Education Accrediting Commission (DEAC) (Formerly the Distance Education and Training Council–DETC) for all courses offered in AFAA's Distance Education Center (DEC). The DEAC is listed as a nationally recognized accrediting agency by the U.S. Department of Education, and is a recognized member of the Council for Higher Education Accreditation (CHEA). This meets IHRSA's 2005 Recommendation on accreditation for fitness certification organizations. AFAA is proud to be granted full status with the National Board of Fitness Examiners (NBFE), and to have membership in the Institute for Credentialing Excellence (ICE), formerly known as NOCA.
Over 1 million members choose Anytime Fitness. Why? Because it's convenient, affordable, and fun. And with 24/7 access to thousands of our clubs around the globe, you can workout on your terms. Fitness has never been so easy.
Bang™ – Because its more than just exercise!
BarreWRX – You'll love the BarreWRX class and how it makes you feel!
At Bodyblade®, we believe that workouts should be results oriented and functional, connecting muscle, joints and body segments for a safe, fun, and most importantly, effective training experience!
The C.H.E.K Institute is committed to empowering people with the foundation principles that are essential to optimal health, performance and a successful life of well-being.
Christ Centered Yoga
CrossCore® adds rotational movement to all your favorite bodyweight training exercises which adds instability and improves balance and mind/body connection. Increase core inclusion, strength, agility and performance by including rotation.
Hit It!® Fitness – Fusion of Night Life and Fitness
HYDRO-FIT® develops, manufactures and markets aquatic health and fitness products. Our unique product line provides enhanced buoyancy and increased resistance for water aerobics, water exercise and aquatic therapy.
Working in teams, partners and as one crew, Indo-Row® provides a TRANSFORMATIVE total-body workout that challenges the body and focuses the mind.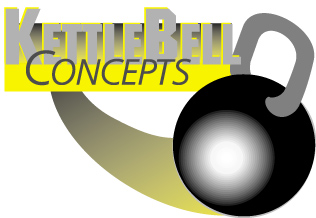 In business since 2002, KettleBell Concepts® (KBC) is the business to business leader in kettlebell education for highly credentialed, currently practicing fitness professionals globally.
 Leeann Carey Yoga – Yoga for Unique Needs
Home of the Spinning®, Peak Pilates®, Bodyblade®, Resist-A-Ball®, Ugi®, SPIN Fitness®, CrossCore® and KettleBell Concepts™ brands, Mad Dogg Athletics® is the world's largest equipment-based education company.
The MECA Back Institute is committed to taking the newest research from biomechanical science regarding back health and core strength and empowering individuals with real solutions. Through education, products and services The MECA Back Institute provides the real back pain solution we have all been searching for, but have yet to find. All this while transforming core strength to unparalleled heights. Welcome to the Revolution. This is the Healthy Back Solution. The MECA Back Institute… Revolutionizing Back Health and Core Strength.

The Pilates method has been redefining bo
dies and changing lives for nearly a century, and Peak Pilates® is committed to carrying on this tradition, using the most powerful and cutting edge Pilates equipment on the market. Since 1996, we have been providing superior Pilates equipment machines and educating the public about how to get the most from this unparalleled exercise method.
PILOXING® cardio fusion incorporates cutting edge research and fitness techniques to burn maximum calories, build lean muscles, and increase stamina.
Pound Rockout Workout® – Rock Your Body Into Shape
Experience this total body "plateau proof fitness formula" workout, utilizing resistance and cardio training, which masterfully combines Resistance, Intervals, Power, Plyometrics, Endurance, and Diet components of R.I.P.P.E.D.® to help you attain and maintain your physique in ways that are fun, safe, doable and extremely effective…
The stability ball was originally designed for use in the rehabilitation of patients with neurological disorders and spinal injuries. Resist-A-Ball® crossed over into the fitness arena and has become a "must have" piece of training equipment for nearly every personal trainer and fitness professional.
Savvier Fitness® – Bringing the Leaders of Fitness to the Fitnes
s Community.
Schwinn® is an American icon, and a leading brand of bicycles, recreation products, and home and commercial fitness equipment.
Dubbed by the media as "the most efficient total-body workout in the world," ShockWave is extreme cross-training at its best! This circuit challenge utilizes a specially designed WaterRower machine to provide short-burst, high-intensity, calorie-torching intervals along with functional strength and sculpting stations designed to target and chisel the legs, the core and the arms.
The Spinning® indoor cycling program is a comprehensive health and fitness model with Spinning Instructor training and continuing education for fitness professionals.
Whether you're a fitness newbie or a fitness veteran, Baby Boomer or Generation X, you'll feel right at home at Sport&Health.
 Tabata Bootcamp™ workouts are short in duration and designed to boost post exercise caloric burn so your metabolism keeps burning more calories long after the exercise is over. Tabata Bootcamp™ offers the newest and most unique approach to hit the fitness world with incredible results!
 The Ugi® ball is a modern twist on the old school medicine ball. It's weighted, squishy and beautiful. The squish factor and its stylish design are what make it unique